Capturing Love Across Borders:
A Memorable Pre-Wedding Shoot in St. Louis, Missouri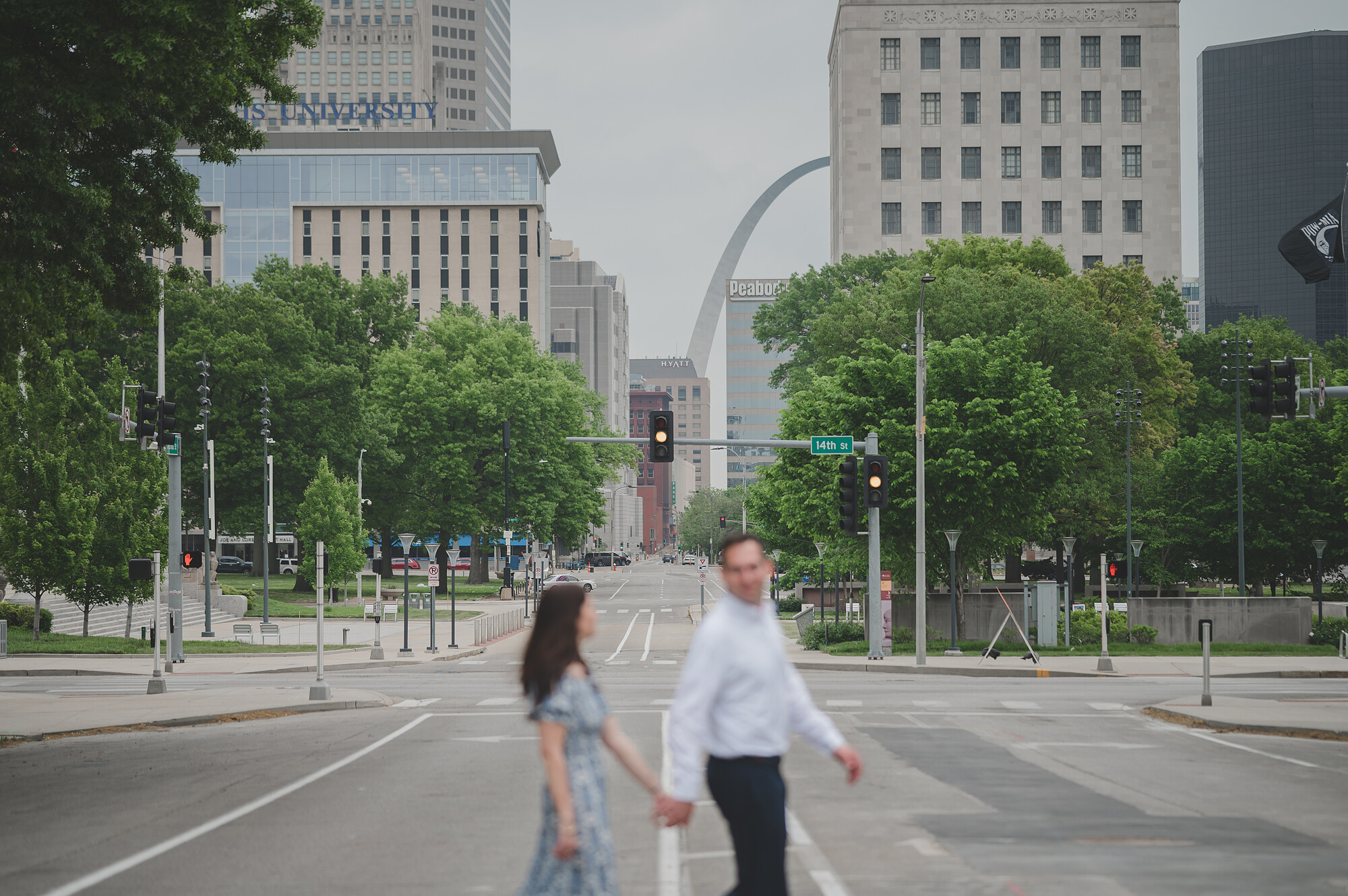 In the world of photography, love knows no boundaries. It was an absolute delight when Katie, the lovely bride-to-be, reached out to me, having recognized my work through a non-profit organization I was associated with in Nicaragua. Little did we know that our paths would cross in such a remarkable way. Hailing from St. Louis, Katie and her fiancé, Luke, had chosen me to capture their love story, and what better place than their vibrant hometown?
Katie and Luke's story is a testament to the power of fate. Although they knew each other from their high school days, it was their separate journeys that eventually led them back together. Katie, who had once called Nicaragua her home, rediscovered her connection with Luke in St. Louis.
During our pre-wedding shoot in St. Louis, we explored some of the city's iconic locations that hold special meaning for Katie and Luke. The historic Stifel Theatre, with its grandeur and elegance, served as the backdrop for their engagement shoot. It was a glimpse into what awaits them on their wedding day, as they celebrate their marriage in this very venue. We also took advantage of the enchanting Forest Park Fountain, capturing their pure and natural connection amidst the beauty of nature.
As a wedding photographer, my approach is to create an atmosphere where couples can relax and be themselves. For Katie and Luke, this meant capturing their love in its most authentic form. There were no forced poses or contrived moments, just genuine interactions that beautifully conveyed their deep affection for one another. The result? A series of photographs that portray their love story with honesty and warmth.
With their wedding day just around the corner, I couldn't be more thrilled to be a part of their international celebration. Loving the fact I will be capturing a wedding outside of Nicaragua, and the venue they have chosen, the majestic Stifel Theatre, holds incredible promise. I am already envisioning how the stunning architecture, combined with the love and joy radiating from Katie and Ryan, will create unforgettable memories for everyone involved.
Love has a way of bringing people together from different corners of the world. Katie and Ryan's journey is a testament to the power of connection, crossing borders and cultures. As I prepare to document their wedding day, I am honored to witness and capture the magic that unfolds when love knows no boundaries.